PROVIDING CLEAN, HEALTHY AND SAFE ENVIRONMENTS
ServiceMaster Clean of Sudbury has been providing outstanding janitorial and office cleaning services to businesses and organizations of all sizes and sectors. You can rely on our expertise and commitment to maintain clean, healthy and safe environments in your offices and facilities, consistently… each and every day.
As a professional janitorial and commercial cleaning services company, our customers depend on us to deliver exceptional levels of cleanliness and disinfection to keep their buildings, offices, work areas and public spaces clean, safe, healthy and looking their best each and every day.
As a result of the COVID-19 pandemic and as businesses and facilities reopen, managers and building occupants alike are understandably more concerned about disease transmission and exposure to viruses and pathogens. ServiceMaster Clean of Sudbury's experience and expertise in state-of-the art commercial cleaning and disinfection services, including those required for the healthcare sector, allow us to alleviate these concerns. We provide our customers peace of mind, knowing their commercial cleaning company is able to deliver the highest standards of cleaning, disinfection and sanitization services available.
Our highly trained cleaning and disinfection crews are dedicated to going above and beyond your service expectations. Through clear communication and teamwork, we provide facility, building and office cleaning services exactly to your specifications, day in and day out.
We use the most advanced methods, products and equipment to do the job right—the first time and every time. In today's world, the cleanliness and safety in your place of business is not only crucial to your employees' health and well-being, it also provides peace of mind for your customers and guests.
HEALTHY CLEANING METHODS
Our patented Capture and Removal Cleaning® system incorporates leading cleaning and disinfection products and technologies. This innovative system is based on a team cleaning approach that greatly increases office and building cleaning efficiency and promotes a cleaner, healthier environment.
Capture and Removal Cleaning® combines state-of-the-art equipment and microfiber technologies that dramatically decrease airborne dust, volatile organic compounds (VOCs) and bacteria, and works up to 55% better than conventional cleaning processes.
DISINFECTION DONE RIGHT
As concerns about virus and infectious disease transmission continue, it is crucial for all business and industry sectors to maintain high-level disinfecting and sanitizing services in shared indoor public and workplace areas.
All our cleaning, disinfection and sanitizing processes are completed in accordance with the guidelines of public health authorities including Health Canada and the U.S. Centers for Disease Control and Prevention. Our disinfection services include electrostatic disinfecting, to provide comprehensive disinfection and sanitization for large or difficult-to-access areas and is ideal for industrial cleaning and manufacturing sectors.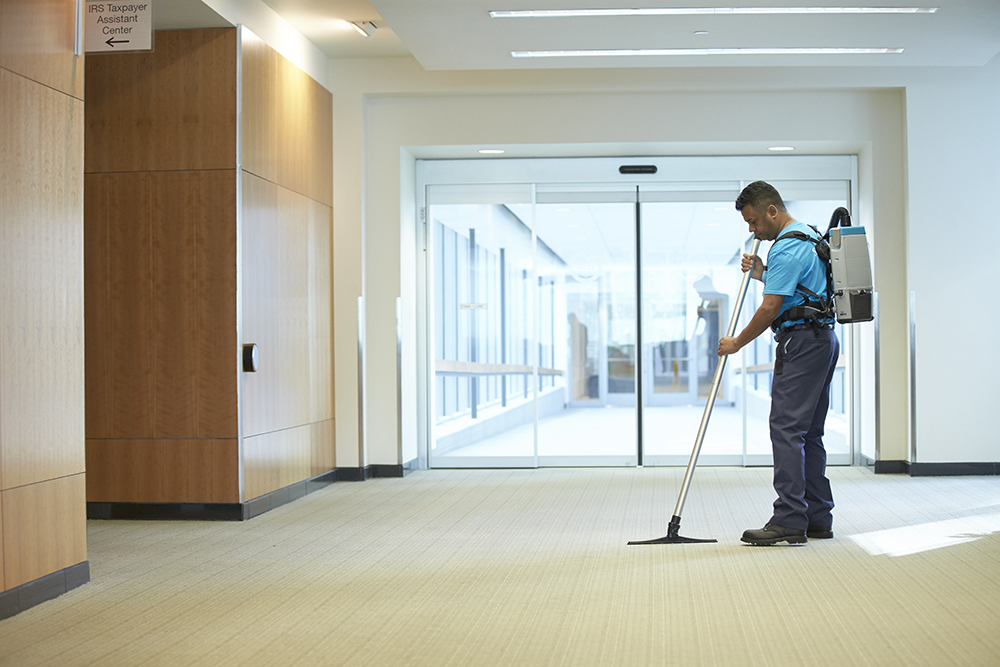 QUALITY ASSURANCE GUARANTEED
The ServiceMaster Clean Quality Assurance Program is designed to establish an ongoing process of monitoring and evaluating the quality and efficiency of our janitorial services, office cleaning services and other commercial cleaning services for all our customers. This program is tailored for the requirements of all types and sizes of businesses and commercial properties including office buildings, industrial facilities, schools, retail outlets, shopping malls, healthcare facilities, and more.
Our Quality Assurance Program combines highly trained staff with state-of-the-art software to allow our customers to communicate their requests and concerns in real time, quickly and efficiently. Your premises will benefit from the highest level of quality control available at all times.
We stand behind our outstanding service record with our guaranteed Quality Assurance Program.
CLEAR & ACCESSIBLE COMMUNICATION
One of the most important tools in our business isn't a mop or broom—it's communication! Clear and prompt communication guarantees our customers that if a problem should arise, we are quick to address it and find solutions as soon as possible. This is why ServiceMaster Clean has developed dedicated commercial cleaning communication systems to enable our customers to communicate with us efficiently…and quickly!
Around-the-clock accessibility and open communication ensure that our janitorial staff know your specific business cleaning services requirements and assures you we are delivering consistent and dependable commercial cleaning, disinfection and sanitizing services that go above and beyond your expectations.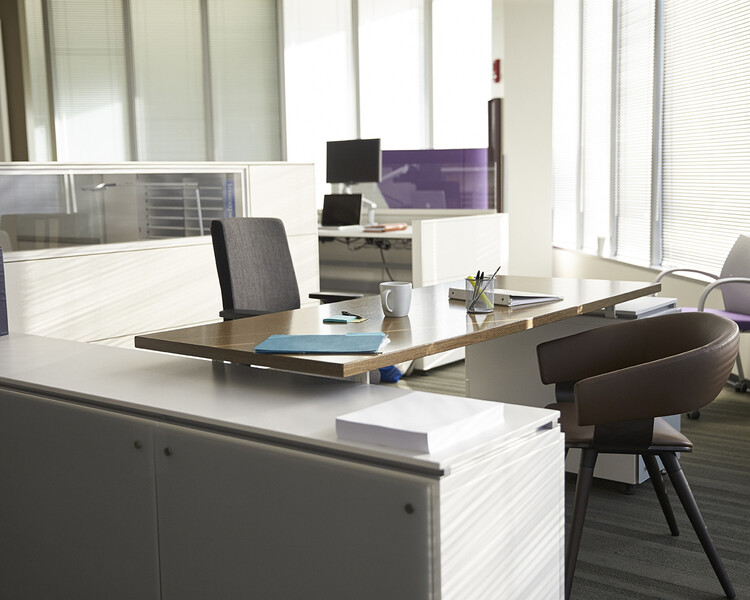 HASSLE-FREE. WE GO BEYOND YOUR EXPECTATIONS
ServiceMaster Clean of Sudbury is a results-driven company. We aim to do the job right consistently, every time. We strive to make janitorial services hassle-free for all our customers. If we don't meet your expectations the first time, we'll work to correct it immediately. You can count on us!
DOING THE JOB RIGHT FOR 70 YEARS
ServiceMaster Clean of Sudbury has been providing professional janitorial cleaning services for offices and commercial facilities for 70 years. We stand behind our service guarantee and use advanced cleaning, sanitizing and disinfection products, equipment and procedures to ensure the highest degree of quality control and results. Over 100,000 organizations worldwide rely on ServiceMaster Clean every day to keep their facilities clean, healthy and safe. You can trust ServiceMaster Clean of Sudbury for reliable and outstanding commercial cleaning and disinfection services.
BEYOND BASIC SERVICES
As with everything we do as a professional commercial cleaning company, safety is a top priority. We follow all government-approved safety procedures and protocols in all our commercial cleaning and disinfection programs.
Beyond basic commercial office cleaning and janitorial services, we offer a range of supplementary commercial cleaning and disinfecting services including:
commercial floor cleaning
sanitizing services
industrial cleaning services
post construction cleaning
office detail cleaning (including high-touch areas, elevator areas, kitchenettes, vending machines, and more)
washroom cleaning, sanitizing and restocking
interior and exterior window washing
electrostatic cleaning and disinfecting
special event cleaning
executive cleaning
a range of other supplementary corporate cleaning services
Did You Know?
Will the changeover to ServiceMaster Clean of Sudbury be smooth?
With 70 years of commercial cleaning experience, we have perfected the transition of service from your previous cleaning vendor. With thorough planning; we will make the changeover a seamless process. The only difference you will notice is the obvious improvement in service and standards.
Can we contact you outside office hours in case of an emergency?
ServiceMaster Clean of Sudbury will provide you with a live-answer, emergency phone number so that we can help you with any emergencies that may arise 24 hours a day, 365 days a year.
How do you maintain worksite quality?
The ServiceMaster Clean Quality Assurance Program is designed to establish a continuous method of evaluating and monitoring janitorial services. The program is tailored to suit various types of complex office buildings, plants, schools, malls and healthcare facilities. ServiceMaster Clean of Sudbury can assure you that your premises will benefit from the highest level of quality control available at all times by combining highly trained staff with state-of-the-art software driven technologies that allow stakeholders to communicate concerns in real time.